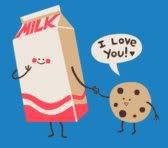 oops!! It's not about me. I was verbally tagged (boleh ke cam tu? heheheee..) by
a lovely Misz A
, to 'reveal' any situation that I had to handle during my tenure as a College Counselor in my previous workplace.
Before I proceed, let me make one declaration here. By right, a Counselor shall keep a secret (any case that he/she had to handle) from anybody unless it could endanger the client (a person who went for counseling session) or others who involved in the particular situation. In other words, a Counselor shouldn't blabber about the case.
This particular story that I'm gonna write is not a serious case. It was not even a proper counseling session. It was just like an advising session between a sister and her younger brother. I'm sharing the story with a hope that my young silent readers would take this as a point to ponder.
Richard (not a real name) came to see me in my office on one particular day, after being graduated from the college. I was quite close to Richard as he's holding a position that has to do with my jobscope. He came to see me quite often while he was a student. He was a very friendly and jolly guy indeed. That day, he was not like he used to be. He looked upset. I asked him whether he wanted to share anything with me. He was quiet at first. Then he started to talk, bit by bit.
It was about his girlfriend name Cindy (a fake name) who was a few years younger than him. The girl was my student too. I knew Cindy quite well - the good and the bad. Richard told me, Cindy didn't 'want' him anymore.
"Dia dah ada orang lain, puan..."
I was laughing inside when he uttered that to me. Its not that I was happy he's being dumped. No!! I pity for him actually. I was laughing because I had told him once that the girl didn't deserve him. Of course I didn't tell Richard about all the bad things I knew about Cindy. I would never tell him. But, I did tell him to think several times before starting a love affair with Cindy.
For me, Richard was much better in terms of personality, behavior and looks! Well, beauty lies in the eyes of the beholder. Who cares huh! Since I was quite close to Richard, I told Richard,
"Saya rasa, dia tak sepadan dengan awak. Awak deserve yang lebih baik.."
He just smiled then, denying my statement. But, that day, he was gloomy. He told me how Cindy had distanced herself after Richard graduated from the college. According to Richard's friends, Cindy became close with a guy who was younger than her (another guy in the same college - her junior!). They saw Cindy always went out with this guy.
I remember seeing Richard and Cindy a few months before Richard left the college. They were very closed as 'a couple'. Cindy was always there when Richard needed him. She even took care of Richard when he was hospitalized. When I went to visit Richard in the hospital, I saw her sitting besides his bed. She was blushing when she noticed me walking towards the room (malu malu la tu.. ;))
Whenever Richard came to see me, Cindy's name was always on his lips. He asked for Cindy's certificate. He asked about Cindy's performance. Of course I didn't disclose things to him. He had to ask the girlfriend himself. Hello.... I'm a Counselor, not Cindy's mother. Though we're closed, that doesn't mean I could tell him everything.
I told Richard to be patient (I didn't tell him padan muka though.. tak nak dengar cakap orang sangat. I should? hehee..). He deserved a much better girl. He has got the looks and personality. He's not convinced then because he was still frustrated. I guess by now, he's got a new girlfriend already yippee!! heheheee... (only my guess laaa)
About a year and a half after that, Cindy's new boyfriend came to see me. He was asking for Cindy's excellent performance certificate (Cindy has left the college - graduated). I told myself,
"you'll be another Richard one day..."
and smiling while passing the certificate to him (by the way, Cindy asked me to give the cert to that guy).
Moral of the story:
always give a 100% doubt instead of 100% trust to a new boyfriend/girlfriend!